Fibromyalgia
Pain Relief, and Wellness
Are you suffering from Fibromyalgia Pain?
Learn how a single treatment could improve your life.
Fibromyalgia is characterized by widespread chronic muscle and joint pain throughout the body along with fatigue, difficulty with concentration and memory. There is no known cause of fibromyalgia, but many experts believe that there is a miscommunication happening between your brain, spinal cord and nerves, specifically within the pain pathways. Sometimes symptoms can begin after a physical trauma, but in many cases the symptoms progress gradually over time. 90% of people suffering from fibromyalgia are women. There is not one true test to diagnose fibromyalgia. It usually consists of ruling out other diagnoses and using a scoring system to see how widespread and chronic a person's pain is and how much it is affecting their daily life.
What we've come to learn is that Fibromyalgia could actually be a mechanical issue within the body that begins with the suboccipital muscles at the base of your skull attaching onto your atlas bone. These muscles gather information and relay it to the brain through the myodural bridge. These muscles have 2 main functions; proprioception: knowing where your body is in space, and nociception: how your body responds to something painful. When the suboccipital muscles are tight, these functions may not work properly. When the atlas, or first cervical vertebrae, is misaligned the suboccipital muscles become even tighter and may result in greater dysfunction. These suboccipital muscles connect to the spinal cord through the myodural bridge. If these muscles are tight, they could put tension on the myodural bridge resulting in miscommunication of the pain pathways resulting in chronic widespread pain.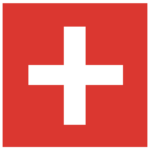 Atlasprofilax is a focused neuromuscular massage that can help reduce pain and improve function. AtlasPROfilax releases the tension in these suboccipital muscles and restores them to their optimal state, removing the tension on the myodural bridge and restoring the communication of accurate information to the brain. A study performed in 2017 looked at the management of 63 patients with fibromyalgia with the Atlasprofilax method. 100% of the patients had a significant reduction of pain (a VAS rating of 8 dropping to 3 or 4) and 46% of patients had a reduction of widespread pain as well as reduction of fatigue, non-restorative sleep and cognitive disorders typically associated with fibromyalgia.
Are you suffering from Fibromyalgia Pain?
Learn how a single treatment could improve your life.